I wasn't a Kidwai (I am a Kidvai),
but
I decided to read it, anyway :)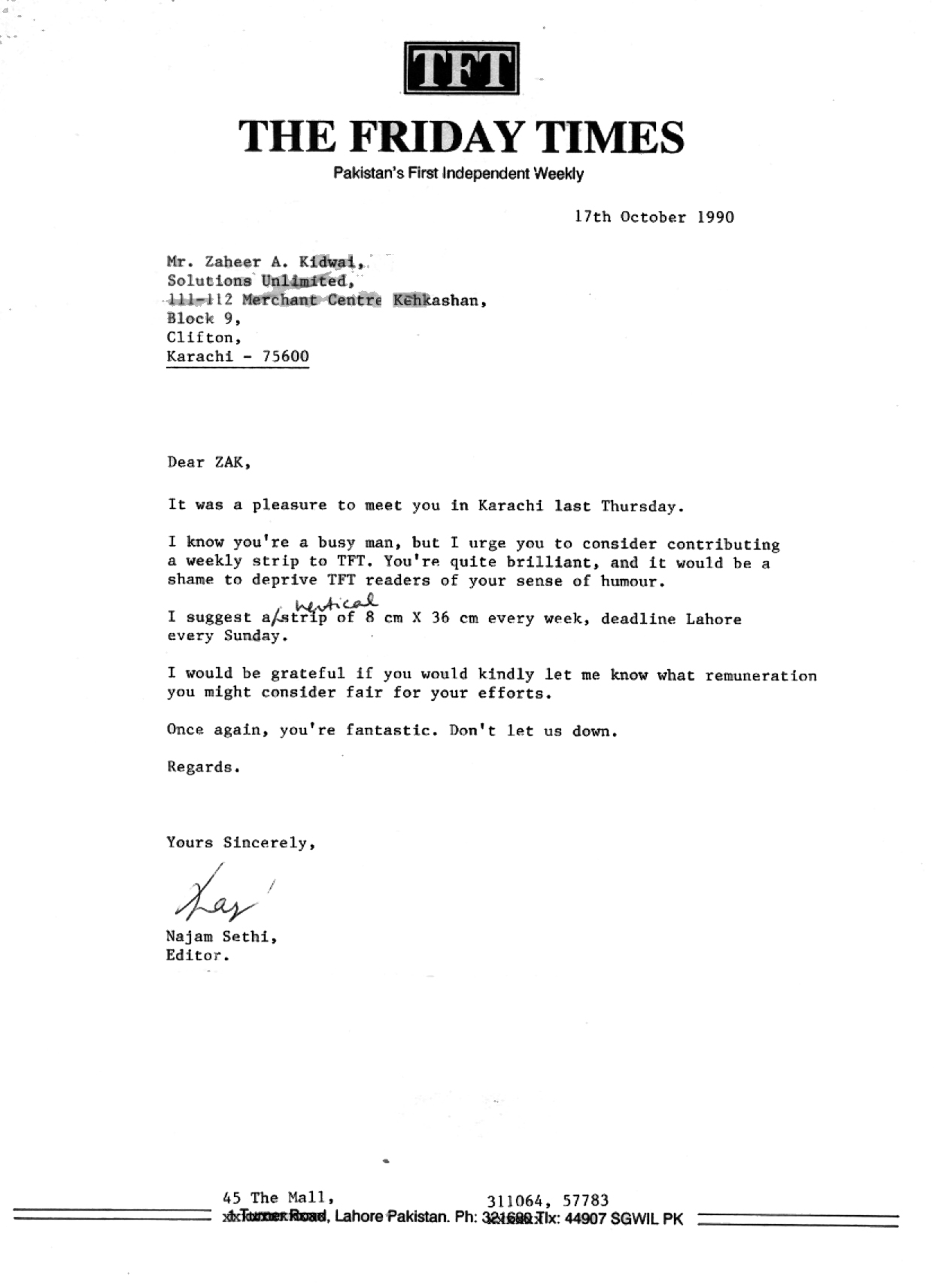 I don't have my reply, but I think I said I'd accept what they pay.
However, I'd sent them a bunch of cartoons whenever I made them.
I couldn't hold on to a deadline. Was busy with my work.
Najam phoned and insisted that I agree and send them regularly.
I succumbed & agreed to do so for 2 months to try and see.
But it just went on and on and on …
Jugnu decided to put my cartoons under
'Signs of the Times'
a title that I didn't like
(and still don't).